Preparing Americans to Serve in the Military, Special Ops, Police, & Fire Fighting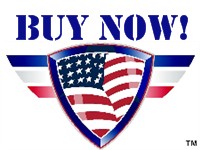 ---
Meet Stew | Testimonials | YouTube | Articles | APP Workouts | FREE Workouts | About PT Club 1-2-3 | Contact
---
BOGO Sale (click for details)
Anything is buy one get one free (ebooks, books, online PT Club)
(Non-advertised - offer only available from newsletter)
Offer good until Memorial Day 2013
Also:
Free CSS or BUD/S PST Video with any related purchase
Free FBI video with any FBI related purchase
Free PFT Clinic Video with any related purchase
The download links will be emailed to you after purchase...
Stew Smith is a former Navy SEAL, Military.com Fitness Contributor and certified as a Strength and Conditioning Specialist (CSCS) with the National Strength and Conditioning Association. If you are interested in starting a workout program to create a healthy lifestyle - check out the StewSmith.com Fitness eBook store and the Stew Smith article archive at StewSmith.com. To contact Stew with your comments and questions, e-mail him at stew@stewsmith.com.

Complete Guide to Navy SEAL Fitness | More Info |

Book / DVD


Maximum Fitness - CrossTraining | More Info | Book only
The Special Operations Workout | More Info |

Book only


The SWAT Workout - From Recruit to SWAT | More Info |

Book Only


The Combat Swimmer Stroke Video | More Info |

Download MP4


The Pre-Habit Workout | More Info | DVD only
New Fitness APPs: Navy SEAL, FBI, Pushup. Pullups | More Info | APPS

Coming Soon - Navy SEAL Fitness with Weight Training
Military Fitness Books, eBooks, and APPs
New Android APPs: Navy SEAL Exercises / Workout
Double Your Pushups APP,Double Your Pullups APP
New iPhone / iPad APPs: Navy SEAL Exercises
FBI Fitness Test APP

Double Your Pushups APP,Double Your Pullups APP
Military and Law Enforcement Preparation Workouts

Fitness Clinics on Video
Check out the StewSmith.com Fitness Clinics on Video - Each Video provides techniques, tips, preparations, motivation strategies for FREE with purchase of ANY other products

PFT Clinic on DVD

The PFT Bible DVD - Preparation, Strategy, Motivation - The most common PFT done by over 50% of law enforcement, the US Navy, Air Force, and Coast Guard. Mastering this test will help your chances of entering nearly any of our nation's military branches as well as more than half of our police departments. Learn how to train for the test, take the test, and master these exercises you will see throughout your career.


Regular $24.95 (35 min video - FREE with purchase)

FREE download with other purchase
PFT Clinic DVD for Navy SEAL PST - Preparation, Motivation, Strategy- This 35 minute video is complete with explanations of the exercises and the best techniques to master them. Also the most important part of this test is having a winning strategy that will help you maximize the test in all areas - swimming, PT, and running. The ebooks and books are the workout program, this is a skills video complete with Stew Smith swimming, running, and PTing with you and coaching you through the test. Regular $24.95 (35 min video - FREE with purchase)
FREE download with other purchase

FBI Special Agent Fitness Test Clinic DVD

FBI Fitness Test Clinic on DVD - Preparation, Motivation, Strategy- This 35 minute video is complete with explanations of the exercises and the best techniques to master them. Also the most important part of this test is having a winning strategy that will help you maximize the test in all areas - pushups, 300m run, situps, and 1.5 mile run. The ebook and books are the workout program, this is a skills video complete with Stew Smith showing running, and testing techniques coaching you through the test. Regular $24.95 (35 min video - FREE with purchase)
FREE download with other purchase
Military Special Forces Fitness eBooks

Law Enforcement Fitness eBooks
Fitness eBooks for Everybody
Personalized Services with Stew Smith
Online Personal Training with Stew Smith - This program allows me to join you online and on the phone to help you with weekly workout plans for as long as you want. Sign up for personalized 12 week plan for $300 and save $100 if you sign up for a 2nd, 3rd etc...round of workouts. Read more about the plan and how I consult with you with weekly workout programs to help you reach your goals and fit fitness into your schedule.




---

Online Group Training with Stew Smith - $100 for 52 weeks of workouts emailed to you following the Periodization Model that Stew Smith and his local workout groups do each day. Five - Six workouts per week for 52 Weeks emailed ot you one week at a time to keep you motivated! You cannot beat that. This one is for ADVANCED members.




---

Online Group Training with Stew Smith for BEGINNERS - Same price! $100 for 52 weeks of workouts that actually give you 10 workouts per week emailed to you every week to keep you motivated and moving! You select if you want the weight room option or the calisthenics / cardio option or mix both to fit your schedule.

---

---
---