back to StewSmith.com
Ten Questions about BUD/S Prep, the Naval Academy, and SEAL Life
Book / ebook available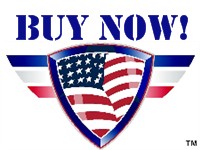 Below are ten questions I shared with a young man doing a high school report about serving in the military and special operations units. I thought the answers / questions were valuable enough to share with my reading audience. Hope you get something out of them or at least see what makes me tick. Stew Smith
1. What motivated you to attend Annapolis?
I always wanted to serve my country in the military in some form or fashion. Growing up I kicked around Army or Navy professions, but opted for the Navy when I figured that most of my potential duty stations would be near the ocean / beach. Since I grew up in Florida, the Navy appealed to me the most. I guess once the Naval Academy was interested in me, I became interested in attending and visited a few times and was sold. I still live in the Annapolis area. That is how much it struck me as a place to go to college and eventually find a home after serving in the Navy SEALs for 8 years. See Service Academy article

2. What did you do to make yourself a better candidate for acceptance to the academy?
I played five sports in high school and worked hard to be team captain for a few of them. I also studied hard and tried to make straight A's. I always had a few B's in there but worked harder to do well on the SAT / ACTs and that helped me to get into the Academy. I also was involved in community service clubs at school and took leadership roles in those as well.

3. What made you want to be a Navy SEAL?
After meeting the SEALs stationed at the Naval Academy and attending their workouts to help us prepare for SEAL training, I was hooked. It was an uphill battle to change a power lifting football player body type to an endurance / stamina SEAL student but after a few years I was prepared. Though there are many ways to become a Navy SEAL - (USNA, ROTC, OCS, Enlisted) see links - I found the way I wanted to do it was through the Naval Academy.

4. Can you personally prepare yourself for Basic Underwater Demolition / SEAL Training (BUD/S)?

Yes, but it takes years of dedication to achieving goals in all aspects of your life. Sports, academics, individual / group workouts, and staying healthy are ways to dedicate yourself to eventually attending SEAL training and successfully graduating. I find that if you go to BUD/S ready to compete in all events (running, swimming, obstacle courses, PT tests, and other events) you will never think about quitting. My saying has always been, Train to Compete Not Just Survive. If you go to BUD/S in survival mode, you will likely find more misery than joy of competing and think about quitting when you get tired, wet, cold, and sandy. See related article at Change Needed for SEALs
5. How did you prepare yourself for SEALs training?
I spent about three years running, swimming, and doing a program of high repetition calisthenics. During parts of the year, I would add weights to give my joints a break from the high reps and long mileage. But a progressive build up over the year is what helped me stay healthy and strong. I also took a SCUBA course and practiced land navigation and did some ocean swims when I had a chance. See related articles at www.stewsmith.com/linkpages/periodization.htm

6. What type of people entered into BUD/S?

All types! We had many young men who just graduated high school and boot camp as well as men who were 22-28 years old with some job / Navy experience. Most of us had some sort of athletic background, some guys were big (200+ lbs) and some were smaller framed (150-175lbs). Some were officers, but most of the class were enlisted. At BUD/S, officers and enlisted men go through the same training. We had 120 people start with our class back in 1991 and only graduated 28! See Strength in Diversity

7. What type of people made it through?
All types! But most of the quitters were the younger guys. All of the officers from the Naval Academy made it through my year. 21 for 21! We had a young 18 year old who out performed us all and he was the class Honor Man. It is kind of like valedictorian in school. It is rare to see that kind of maturity in an 18 year old kid. Later, he went on to school at the Naval Academy and after four years of college went back to the SEAL Teams as an officer.

8. Did your time at the Naval Academy prepare you in any way for SEAL training?
Absolutely - I personally would have not made it had I not learned how to train for military training while at the Academy. It gave me four years to train, become more mature both mentally and physically.

9. What suggestions do you have for someone trying to decide between enlistment in the Navy versus attempting BUD/S?
Well, you have to enlist or get an officer commission in the Navy to attend BUDs. But if you want to attend BUD/S, you need to be prepared prior to entering the service. Do not think that the military will get you in SEAL shape while at Boot Camp. It will not. You will get into military shape and if BUD/S is not your goal that is fine. But, if you want to succeed at BUD/S and in the SEAL Teams you have to be in such good physical condition prior to entering. In fact, you should strive to achieve these scores on the following fitness test:
500 yd swim - <8 minutes using side or breast stroke
Pushups 2 min – 100+
Situps 2 min – 100+
Pullup – 20+
1.5 mile run in boots / pants - <9 minutes

Free SEAL Training Videos from Phil Black
10. What type of a mental toll does the Special Operations career take on a soldier?
It is a stressful job with significant time being spent in other countries without your family, so it takes a toll on marriages and relationships at times. At the same time though, ANY life is stressful and you will not find anyone who can escape stress. The divorce rate in the SEAL / Spec Ops Teams is above the national average however. But the 30-35% that make it are stronger than the average relationship and this requires a strong spouse who is independent and has her own life outside of being a Navy wife. I started dating my wife before BUD/S, are we are still married 20+ years later.
PS - there is always someone asking about some rumor they heard about SEAL training. If you hear it from a person who is not a SEAL / never served chances are it is not true - see Rumor Control