The SWAT Workout Book
I am former military and current a large metro-area police officer. Can you help me with "How to Get in SWAT Shape"? I need to focus on how a patrol officer can get himself in shape to join the SWAT team.
I wrote a book titled The SWAT Workout that helps a full range of police officers -- from recruits to SWAT Team members. This book has over 25 weeks of workouts in it and focuses on programs such as:

1 - A beginner / intermediate workout: Recruits to ace the Police Academy and standard fitness tests,

2 - Intermediate workout: For active police officers to prepare for SWAT training or other Emergency Response Teams (ERT), This is actually the FBI Field Officer SWAT Team Test preparation guide.

3 - Advanced workout: The hardest workouts in the book are for active SWAT team members to maintain and enhance their fitness.
It was developed from over five years of training law enforcement officers at every level to prepare for various PT tests. The best advice is to make time before your shift to workout. 7 out of 10 people decide to NOT workout after a long days work even if it was planned to do so. Running, upper body and core strength and leg stamina is highly emphasized in any special tactics team. The SWAT Workout focuses on these issues and provides a running plan with non impact cardio options, weight training, and calisthenics to work the entire body.
---
Here are some testimonials from officers who used the workout plan:
I wanted to thank you for your swat workout . I am a 51 year old firefighter /paramedic /peace officer and was trying to become a tactical paramedic . I am presently on my third six weeks of the SWAT candidate workout and have gone from 235 to189 in weight . I could not climb the 28 ft rope on the o course and I just conquered it a week ago. I just made the team and they are sending me to schools for tactical medic and swat in the next 2 months. I'm sure you have plenty great testimonials about your books , but I wanted to give you one more and say that I would recommend it to anyone and everyone! Thanks again
---
We took our SWAT PT test yesterday. They are not ALL the same events the current workouts are designed to address. However, I did 8 pull ups wearing our 22 lbs. vest, ran the 40 in 6.4 seconds wearing the vest and starting prone and ran the 1/2 mile in 3:27. The standards are 2 pull ups, 7.7 seconds for the 40 and 1/2 mile in 4:45. Even though I am the oldest guy on the team by about 10 years, my scores put me in the middle of the team scores. The training program is working. I am going to ask you to put together a 6 week PT prep program to specifically address the FBI SWAT PT test. Thanks, J... The SWAT Workout - From Recruit to SWAT Team Member
---
Get in SWAT shape and be prepared for any police academy and fitness test.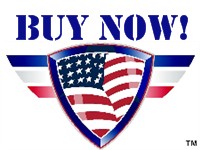 Thanks for the e-mails. Keep them coming at stew@stewsmith.com
Stew Smith is a former Navy SEAL and Certified Strength and Conditioning Specialist (CSCS) by the National Strength and Conditioning Association. He specializes in tactical fitness used by military, law enforcement, and fire fighter professions, particularly Special Operations units.
BOOKS / eBOOKS / DVDs
Published Books / DVDs
Complete Guide to Navy SEAL Fitness (Book / DVD)
Maximum Fitness
The Special Operations Workout
The SWAT Workout - From Recruit to SWAT Team Member
The Combat Swimmer Stroke DVD
The Pre-Habit Workout DVD
Clinic DVD for Navy SEAL PST
The FBI Special Agent Test Clinic DVD
The Complete List of Stew Smith's eBooks:
Fitness for All Levels of Fitness
The 90 Day Beginner Guide to Fitness
The Advanced Maintenance and Recovery Program
Reclaim Your Life - The Erin O'Neill Program
Veteran's Fitness - Baby Boomer and a Flat Stomach
The Busy Executive Workout Routine
The Advanced Weights / PT Workout (Fall / Winter Weight Gain Cycle)
The Perfect Pushup Workout
The TRX Workout
- Circuit Training 101 ebook
NEW Obstacle Course Race Ebook

The Special Forces Physical Fitness Workouts
Combat Conditioning Workout
Navy SEAL Workout Phase 1 Beginner Weeks 1-9
Navy SEAL Workout Phase 2 - 3 - Intermediate Weeks 1-12
Navy SEAL Workout Phase 4 Grinder PT - Four weeks before Hell Week
Navy SWCC Workout
The Army Special Forces / Ranger Workout
The Army Air Assault School Workout
Air Force PJ / CCT Workout
The OCS, ROTC, Service Academy, & Bootcamp Workouts
New - Army PRT and CRT
Navy, Air Force, and Coast Guard OCS Workout
The USMC IST and PFT Workout
The Service Academy Workout (West Point, Navy, Air Force Academy)
The Navy, Air Force, Marine Corp Bootcamp Workout

The PFT Bible - Military / Police Standard PFT
The Law Enforcement Physical Fitness Test Workouts
The FBI Academy / PFT Prep Workout
The FLETC Prep Workout - Ace the PEB
The State / Local Police Academy Workout